Powerlink's Process Improvement is reliable
Healthcare facilities need to include process improvement as a tool in their improvements of quality and safety. Addressing these issues improves patient care, operational efficiency, and ultimate profitability. Powerlink provides a review and expertise implementation of established process improvements.
The heart of our service is a corporate value: "Getting After It". Plain talk that means we come to work every day ready to work.
While many organizations launch an account and are never seen again, our company's corporate support team is an integrated part of our service delivery model. Our belief is that we inspect what we expect. This means a district manager visiting each building every week. The district manager is there to support the home's administrator as well as our manager and staff. Our Vice President of Operations also visits all of the facilities at least quarterly and is available anytime to ensure the highest level of satisfaction.
Food Services
Providing food and nutrition services in the healthcare industry requires developing effective food policies and procedures while maintaining high quality standards and delivering a highly valued dining experience
Environmental Services
Maintaining safe and clean environments within any healthcare institution is increasingly recognized as an essential benchmark to reducing the risk of infections for patients and staff within every setting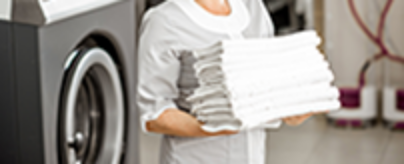 Linen Services
In healthcare, priority is always set on the patient's comfort and health. In order to achieve this goal, the highest quality linens must be professionally cleaned to make sure germs and possible toxins have been removed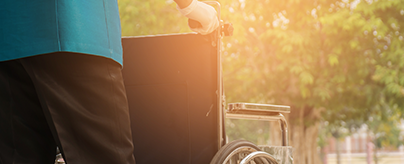 Patient Transportation
Patient transportation issues result hidden waste, increased expenditures and poorer healthcare and is critical in non-emergency situations. Powerlink delivers solutions for varying demands while protecting your brand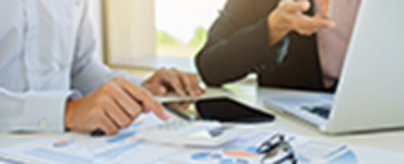 Consulting
Powerlink can assist in solving healthcare facility management problems by partnering with you. Whether you try solve your problems internally or count on us to manage the solution, we can help
Powerlink brings world-class management strategies to the challenging veteran's home market. We deliver the finest array of techniques and services designed to deliver more successful results to owners and residents.
The growing Senior Healthcare market requires differing levels of service for each care profile. From Independent Living to Skilled Nursing Care, we have service and dietary program to meet all of our client's needs.
The ever increasing cost of delivering quality services in the global hospital market has applied unusually high pressure on the way effective patient experiences are delivered and what is the true cost of every service and its quality.
Increasing demand for outpatient care and its efficient care delivery drives the competitive nature of delivering more enjoyable patient experiences while enhancing cost containment and enhancing the  consistency of services.