Powerlink's identity revolves around the needs of our customers
Who we are, how we do it and with what. Our certifications and resources are important tools that allow us to deliver work class healthcare support services,
Powerlink is an ISO 9001-certified healthcare facilities management and maintenance services company whose professional staff follows industry standards for quality and process to help customers reduce costs, improve efficiency and gain higher customer satisfaction.
Multi-location healthcare providers, industrial companies and commercial building owners recognize Powerlink for its outstanding services including building management, capital projects planning, maintenance, environmental services, groundskeeping and housekeeping.
Powerlink's executives believe strongly in continuous improvement in their operations and continuous learning by their entire team. They hire and train the best service professionals in the industry, and they subscribe to the highest standards of customer service – as taught by the Ritz-Carlton organization. Powerlink cares about the people who work for the company, the clients it serves and the communities where they live and work.
With headquarters in Warren, Michigan, Powerlink's professional service staff is seamlessly integrated at customer sites around the United States and Canada.
Chief Executive Officer and Chairman of the Board of Directors
Link Howard III, Chairman of the Board of Directors and Chief Executive Officer of Powerlink Facilities Management is a successful entrepreneur, devoted leader of a Christian congregation and dedicated community leader. His path to achievement started in Detroit as a high school graduate, and it led him to a career as a military police officer serving during the height of the Vietnam War, into management in the private sector back in Michigan, and then to the launch of what has become a 400+ employee company operating in several states and Canada. Throughout his career, Howard has achieved success by motivating others to do more than they thought possible.
When Howard graduated from high school he enlisted in the Air Force and was trained as a military police officer. He served in Vietnam, and when he returned he stayed in the federal service. Until 1997, Howard worked in military law enforcement and was the Equal Employment Opportunity Manager, primarily at Selfridge Air National Guard Base. During that time, he also attended Northwood Institute, and Anchor Bay Bible College. In 1987 Howard became pastor of Faith Christian
Community Church in Port Huron, Michigan. From 1987 until he left the federal service, Howard was Equal Employment Opportunity Manager for all Air National Guard civilian employees in the U.S.
Howard took an opportunity to work in the private sector at an automotive supplier in 1997, and he quickly rose through various sales and operations positions to become an operations manager, and ultimately a Vice President for Sales and Marketing, for Venture Industries. In 2002, Howard took what he had learned about leading and teaching others to form his own temporary staffing company, supplying primarily in the automotive sector. By 2003, Howard realized some automotive supplier customers were in financial trouble, so he re-launched his company as Powerlink Facilities Management with a focus on providing building management services to business customers, rather than temporary staffing. He also acted quickly to find customers outside the automotive industry. Part of Howard's success has been bringing the discipline of continuous improvement and rigorous metrics from manufacturing into housekeeping, groundskeeping and general facilities maintenance. Powerlink is an ISO 9001-certified company.
As he continues to lead Powerlink, Howard maintains his strong sense of faith and community by serving as pastor of his congregation, leading mission trips to Africa and providing educational opportunities for youth in Detroit and Flint. He is also an avid sports and fitness advocate, a husband for 38 years, father and grandfather.
President and Chief Operating Officer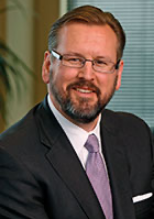 Scott Rice, President and Chief Operating Officer of Powerlink Facilities Management started his career while attending college job coaching special needs students in a packaging consumer products for a small manufacturer. He was so successful at implementing process improvements that he soon began consulting for the company making other parts of the operation more efficient. Rice completed his undergraduate degree in business administration from Walsh College while he worked full time.
Before he joined Powerlink, Rice also succeeded in turning around two plastic injection molding plants in the automotive and consumer products industries. Rice managed capital investments in new equipment and cut the workforce to a size that matched the volume of business and new efficiencies in processes. He shed contracts that were not profitable and applied metrics to gauge quality, productivity and customer satisfaction. A combination of new equipment and employee suggestions cut the time to change molds by 80%. When space opened up as inventory was trimmed, it was used to build capacity. As a result of the turnaround, plants that had been losing money exceeded company targets by achieving a 38% contributed profit margin.
Rice joined Link 2 Technologies in March of 2003 and helped Link Howard launch Powerlink Facilities Management Services in August of that year. Starting with just one customer and 20 employees, Powerlink has grown to nearly 400 employees working at health care, manufacturing and utility facilities in the Midwest and Southeast United States and Canada. Rice has had responsibilities in every facet of the operation, from sales and marketing to operations, and he now serves as Powerlink's Chief Operating Officer.
For the past 15 years, Rice has coached many high school and youth basketball teams. From this experience he has gained a strong appreciation of the tremendous need for involvement with youth in our community. Rice actively supports Powerlink's educational and community initiatives focused on improving opportunities for youth. He leads a summer entrepreneurial workshop for Kettering University AIM (Academically Interest Minorities) program and supports local youth mentoring organizations. Rice also serves on the board of Winning Futures, a youth mentoring organization based in Southeast Michigan.
Minority, Service-Disabled Veteran Owned
Powerlink is a service-disabled Vietnam veteran-owned company that started in 2003. Now in our third decade of service, our Company utilizes its extensive training program and focuses on strong best-in-class processes to deliver support services to senior living and healthcare organizations. Our Company has the honor of serving veterans in Michigan and Maryland each day. From food and nutrition to housekeeping, laundry, and maintenance, Our Company creates a caring environment where residents and patients feel truly special. Our Company knows that you have many choices and we would be truly honored to have the opportunity to serve our veterans. We take the time to share a kind word while still delivering world-class support services, Our Company is a partner that can be trusted to support the mission of your organization. We believe that each facility that we serve has a unique personality and that service needs to be customized to meet their needs.
Powerlink Tools Series Download 5S Wall Hanging
Powerlink invites you to download one of its 5S handy Lean Thinking wall posters to help remind your team how to prepare their workspace to be more effective and efficient.
Powerlink Lean Thinking Download Evolution Art
The history and evolution of Lean Thinking throughout its evolution is important and reinforces the importance of how to think about what every employee is doing.
Our engagement process determines whether we fit
A contractor relationship always is most effective when the philosophy of both companies are vested and determined to be aligned and fit well together.
Powerlink Business Strategy Download Our Philosophy
Powerlink manages all of its business utilizing a similar strategy that determines what quality of service and training is expected and how best to deliver our services to guarantee satisfaction.
Powerlink Tools Series SMART GOALS Wall Hanging
Powerlink invites you to download one of its SMART GOAL Lean Thinking wall posters to help remind your team how to prepare the goals they are working towards.
Powerlink Tools Series
MUDA Wall Hanging
Powerlink invites you to download one of its MUDA Lean Thinking wall poster to help remind your team how to reduce waste and categorize its appearance and strategize how to reduce it.
Food Services
Providing food and nutrition services in the healthcare industry requires developing effective food policies and procedures while maintaining high quality standards and delivering a highly valued dining experience
Environmental Services
Maintaining safe and clean environments within any healthcare institution is increasingly recognized as an essential benchmark to reducing the risk of infections for patients and staff within every setting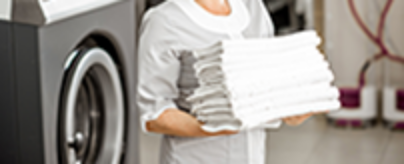 Linen Services
In healthcare, priority is always set on the patient's comfort and health. In order to achieve this goal, the highest quality linens must be professionally cleaned to make sure germs and possible toxins have been removed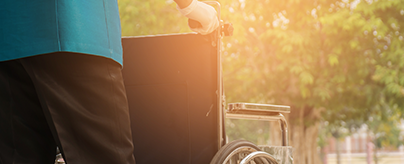 Patient Transportation
Patient transportation issues result hidden waste, increased expenditures and poorer healthcare and is critical in non-emergency situations. Powerlink delivers solutions for varying demands while protecting your brand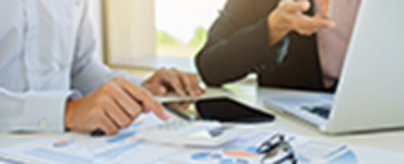 Consulting
Powerlink can assist in solving healthcare facility management problems by partnering with you. Whether you try solve your problems internally or count on us to manage the solution, we can help
A registered dietitian nutritionist (RDN) is a credentialed healthcare professional who applies evidence-based information about nutrition and diet to contribute to the health and wellness of Residents in LTC facilities.
Speech & language pathologists (SLPs), in Long-Term Care Facilities (LTC-F), work to, assess, diagnose, cognitive-communication, and swallowing disorders in adult Residences.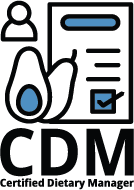 Certified at managing foodservice operations and ensuring food safety. Responsible for implementation of menus, foodservice purchasing, and food preparation. They apply principles, document nutrition information, and manage kitchen.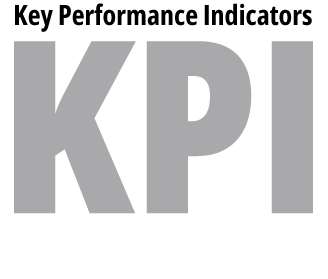 The KPI Dashboard facilitates factual data driven discussions and informed decision-making at the senior management and operational levels. Monthly review of dashboards accelerate teamwork performance and improve collaborations. KPI Dashboards democratize data and promote and enable an effective data-driven culture.
The KPI Life Cycle:
The Complexity of the Relationship between These Three Complementary Disciplines have a Significant Impact on the Quality of Care Delivered by Your Facility.