Linen Services rely on great techniques
Powerlink's healthcare support services include the best laundry processes that consistently deliver the highest quality service that delivers the highest value while controlling costs and streamlining schedules to meet even the strict calendar demands.
Many wide varying factors impact the success
of a linen service at any healthcare facility
Many of the concerns that become evident when evaluating a high quality laundry service at any healthcare institution is highly dependant on the goals and objectives of the existing services being supplied. There are several general concerns that affect every linen service. Price or cost of a service is such an important factor and can not be ignored. Price is driven by what is expected and what process is in place at the time of any evaluation. The consistency and turnaround cycle of a linen service determine what resources are required to be effective. It is critical to list all of the resources of an existing laundry service and evaluate its success. 
There are many ways to increase any
healthcare organizations laundry
Greater efficiency can be achieved in a linen service by offering tailored services to patients according to their specific needs. You should study your residents, follow their use, trend and analyze how many orders are generated in a month/year, what time do they prefer to deliver garments or bedding. Figure out whether the end user is expecting and how those expectations are being serviced? Study the needs of your customers and launch specific categories of service for them that suit their trend. Garment Tracking is a must in any successful laundry service. (Moreover, if you have any tool or application through which the patients can also track their garments, then it would be an added advantage.
A registered dietitian nutritionist (RDN) is a credentialed healthcare professional who applies evidence-based information about nutrition and diet to contribute to the health and wellness of Residents in LTC facilities.
Speech & language pathologists (SLPs), in Long-Term Care Facilities (LTC-F), work to, assess, diagnose, cognitive-communication, and swallowing disorders in adult Residences.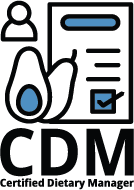 Certified at managing foodservice operations and ensuring food safety. Responsible for implementation of menus, foodservice purchasing, and food preparation. They apply principles, document nutrition information, and manage kitchen.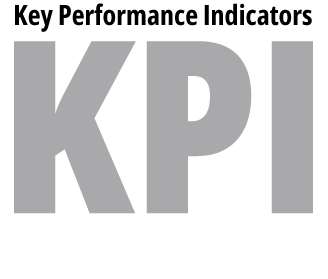 The KPI Dashboard facilitates factual data driven discussions and informed decision-making at the senior management and operational levels. Monthly review of dashboards accelerate teamwork performance and improve collaborations. KPI Dashboards democratize data and promote and enable an effective data-driven culture.
The KPI Life Cycle:
The Complexity of the Relationship between These Three Complementary Disciplines have a Significant Impact on the Quality of Care Delivered by Your Facility.