Powerlink's commitment to community
Powerlink was founded with a commitment to always be conscious and responsible to the community it lives in. Powerlink continually scans its community and searches out needs that it can assist in solving.
Reflecting the surrounding community
Powerlink recognizes that companies can only be as successful as the communities that surround them and the people that work for them. Powerlink's executive team cares about the customers and the communities it serves. It supports key educational and economic development initiatives and actively incorporates environmentally sound practices in it operations.
The causes we actively support are:
Education
Real Life 101 Scholarship Program
Wayne State University – Biz Tech
Kettering University – Academically Interested Minorities Diversity
Minority Business Enterprise (MBE) Development
Within the past two years, Powerlink has established a stellar track record in its overall support and assistance to Minority Business Enterprises (MBEs) and MBE programs. Powerlink is dedicated to fostering the growth and expansion of promising MBE's through mentoring and partnership. Powerlink has developed a mentoring relationship with a Detroit-based promotional merchandise and graphic design firm, helping it with critical financial assistance and business
guidance. Powerlink's marketing and media relations are managed by MBE firms, and it has also partnered with another promising Detroit-based MBE companies to supply all of Powerlink's janitorial consumables. Powerlink's active participation with the Michigan Minority Business Development Council (MMBDC) led to a significant MBE spend just last year, when it began purchasing insurance from a company owned by a woman and a Hispanic man. Another example of Powerlink's commitment to the growth and development of MBE's lies within its continued participation in other MBE initiatives. Working with a major health system, Powerlink is currently developing an innovative strategy to increase the overall spend with MBE's in the area of the health system's landscaping maintenance contracts. Powerlink has also been instrumental in identifying and recruiting additional minority suppliers for the hospitals. Currently, a significant percentage of Powerlink's corporate staff are minorities. In addition, Powerlink works to ensure that minority employees are equally represented in today's marketplace and is committed to building a highly qualified workforce that is reflective of the communities it serves.
 Winning Futures
Winning Futures is an award-winning nonprofit organization that makes a difference in the lives of young people. Winning Futures offers school-based mentoring programs and workshops for middle school and high school students in Southeast Michigan. All of the programs focus on life skills, character value identification, goal setting, career preparation, and strategic planning.
Winning Futures partners with organizations throughout the country to implement life skills workbooks and activities. Winning Futures programming is found in schools such as: Cass Tech, Cornerstone, Warren Cousino, Warren Mott, Jalen Rose Academy, Pontiac Academy for Excellence, and Harper Woods High. Powerlink President Scott Rice serves as the Chairman of the board for the organization. In 2012, Powerlink CEO Link Howard and former NBA Player Greg Kelser created an annual one-week summer camp for 100 Detroit students 6th-9th grade. During the camp, students learn basketball skills and for one hour each day they are mentored in the Winning Futures Academic Goal Setting Program.
Powerlink believes it has a responsibility to be an ethical steward of the environment. It stands by a series of guiding principles that include a yearly report outlining continuous improvement action items that work to decrease the use of chemicals, natural resources, or waste. A copy of the report is made available to each client.
Food Services
Providing food and nutrition services in the healthcare industry requires developing effective food policies and procedures while maintaining high quality standards and delivering a highly valued dining experience
Environmental Services
Maintaining safe and clean environments within any healthcare institution is increasingly recognized as an essential benchmark to reducing the risk of infections for patients and staff within every setting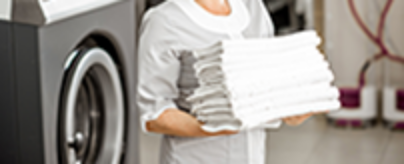 Linen Services
In healthcare, priority is always set on the patient's comfort and health. In order to achieve this goal, the highest quality linens must be professionally cleaned to make sure germs and possible toxins have been removed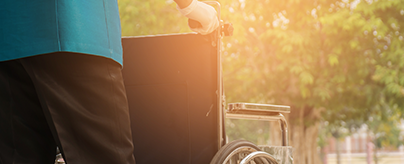 Patient Transportation
Patient transportation issues result hidden waste, increased expenditures and poorer healthcare and is critical in non-emergency situations. Powerlink delivers solutions for varying demands while protecting your brand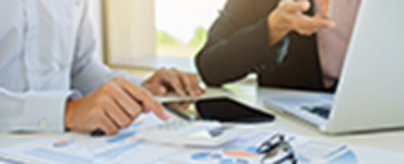 Consulting
Powerlink can assist in solving healthcare facility management problems by partnering with you. Whether you try solve your problems internally or count on us to manage the solution, we can help
Powerlink brings world-class management strategies to the challenging veteran's home market. We deliver the finest array of techniques and services designed to deliver more successful results to owners and residents.
The growing Senior Healthcare market requires differing levels of service for each care profile. From Independent Living to Skilled Nursing Care, we have service and dietary program to meet all of our client's needs.
The ever increasing cost of delivering quality services in the global hospital market has applied unusually high pressure on the way effective patient experiences are delivered and what is the true cost of every service and its quality.
Increasing demand for outpatient care and its efficient care delivery drives the competitive nature of delivering more enjoyable patient experiences while enhancing cost containment and enhancing the  consistency of services.