Solve your problems with our solutions
Powerlink is an ISO 9001-certified healthcare facilities management and maintenance services company whose professional staff follows industry standards for quality and process to help customers reduce costs, improve efficiency and gain higher customer satisfaction.
Powerlink has been delivering Healthcare Support Services with expert experience
Powerlink has decades of experience delivering a wide variety of services to the healthcare industry and has accumulated a unique set of experiences applying to many varying goals and objectives. Over the years, Powerlink has developed proven and repeatable solutions with process for almost any environment. As a consultant, Powerlink draws on its years of experience and its library of scenarios to recommend solutions that work. Powerlink differs from most other Healthcare Consultants because we implement our recommendations on a daily regimen with its existing customer base.
Healthcare Consultants focus on solving problems with single facet solutions.
Most Healthcare Support Services Consultants look at problems in any healthcare facility as an opportunity to implement a technology or staffing solution of a already existing toolbox. These recommendations are not customized for any specific problem or situation but are a convenient answer from a pre-existing, canned answer box. Most of these solutions make healthcare facilities feel like they are attacking core problems but actually postpone sustainable answers that change the structure of a faulty process. Powerlink prides itself on evaluating all problems to the root cause and suggesting solutions that are sticky. We solve problems that stay solved.
A registered dietitian nutritionist (RDN) is a credentialed healthcare professional who applies evidence-based information about nutrition and diet to contribute to the health and wellness of Residents in LTC facilities.
Speech & language pathologists (SLPs), in Long-Term Care Facilities (LTC-F), work to, assess, diagnose, cognitive-communication, and swallowing disorders in adult Residences.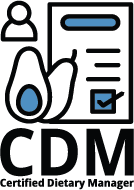 Certified at managing foodservice operations and ensuring food safety. Responsible for implementation of menus, foodservice purchasing, and food preparation. They apply principles, document nutrition information, and manage kitchen.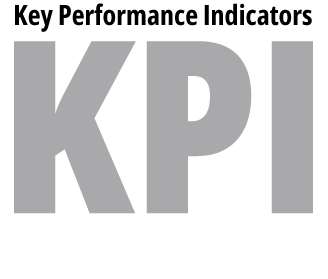 The KPI Dashboard facilitates factual data driven discussions and informed decision-making at the senior management and operational levels. Monthly review of dashboards accelerate teamwork performance and improve collaborations. KPI Dashboards democratize data and promote and enable an effective data-driven culture.
The KPI Life Cycle:
The Complexity of the Relationship between These Three Complementary Disciplines have a Significant Impact on the Quality of Care Delivered by Your Facility.