Food Services' evolving demands
The demands for healthy and nutritious food services reflect the increase demands of consumers in many healthcare situations. The healthcare food services provider is subject to the same demands of commercial food providers – they are challenged by nutritional requirements and consumer tastes
Tools that help in the kitchen can make life easier and add functionality
The kitchen is filled with food safety tools that, when used properly, can help keep you and your clients safe and healthy. Safety can be achieved by keeping the environment clean and the cooking temperatures high. Other issues deal with preventing food poisoning, the storage of prepared foods and the serving processes that maximize the efficiencies of existing facility configurations. Learn how to make the most of these tools so that your kitchen is your facilities' food safety headquarters. Check out Food Safety in the Kitchen.
Cleanliness can not be stressed more and remains the most important factor
In the food services industry, cleaning and sanitation become a single concept, a single thought process. It is easy to lose sight of the function of cleaning as distinguished from disinfection. Without appropriate cleaning, effective disinfection can be difficult or impossible to achieve. Cleaning hard surfaces associated with food processing is becoming increasingly challenging and more desired. It is instructive to focus on the role of cleaning hard surfaces as a distinct activity. While this discussion emphasizes the cleaning of food contact surfaces and transfer lines, the principles also apply to adjacent surfaces not involved in food prep.
A registered dietitian nutritionist (RDN) is a credentialed healthcare professional who applies evidence-based information about nutrition and diet to contribute to the health and wellness of Residents in LTC facilities.
Speech & language pathologists (SLPs), in Long-Term Care Facilities (LTC-F), work to, assess, diagnose, cognitive-communication, and swallowing disorders in adult Residences.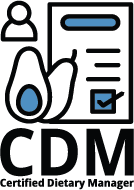 Certified at managing foodservice operations and ensuring food safety. Responsible for implementation of menus, foodservice purchasing, and food preparation. They apply principles, document nutrition information, and manage kitchen.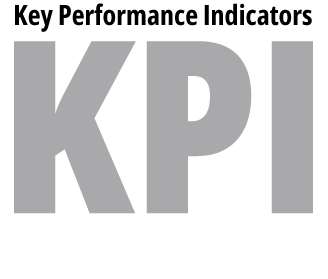 The KPI Dashboard facilitates factual data driven discussions and informed decision-making at the senior management and operational levels. Monthly review of dashboards accelerate teamwork performance and improve collaborations. KPI Dashboards democratize data and promote and enable an effective data-driven culture.
The KPI Life Cycle:
The Complexity of the Relationship between These Three Complementary Disciplines have a Significant Impact on the Quality of Care Delivered by Your Facility.